Friends !!!\\ Welcome in new my sites - RarePopRockVinylMusic - http://rarerockvinyl.ucoz.com/ Enjoy!
Last Message
6 days, 12 hours
ago
Fatboy :

thanks anyway bud!

fatjud :

@fatboy i though i had that album but i can't find it anywhere, sorry.

Fatboy :

Anyone have Kitty Wells' 1971 album "I've Got Yesterday"??? That's the only full length album I'm missing, though I have a couple of others that are rough, that's the only one missing...

Fatboy :

No Problem...

Crazygirl :

You are not alone! Good old country never dies and still a lot of good rarities to discover! Greetings to you all! You have a GREAT taste in music!

fatjud :

@fatboy Thanks i would appreciate it.

Fatboy :

@ fatjud, I checked my Acuff collection, and they only place I found that song was on some radio show I have a copy of, if you want it...

fatjud :

i'm looking for the song Down In Union County by Roy Acuff if anyone has it. contact me «email»

p :

anyone have the box set - Hank Thompson The Pathway Of My Life

Pierre The Netherl :

B = N sorry

Pierre The Netherl :

Bo I Am Also Here Sometimes

fatjud :

lol it seems like it

Fatboy :

@ fatjud, I guess we're the only ones on here anymore!!!

fatjud :

I am looking for some Guy Mitchell if anybody has anything.

Fatboy :

If anyone's interested: MERLE KILGORE - SOME ALBUMS & PARTIAL 45's COLLECTION.7z 348.8 MB «link»

RandallMahan :

The album "Feel The Fire" by canadian band Family Brown?

Guest_2137 :

Susan Raye

Fatboy :

Happy 100th Birthday to Ernest Tubb in Hillbilly Heaven

Fatboy :

I usually try not to ask, but does anyone happen to have Hank Williams, Jr.'s 1969 Gospel Album "Sunday Morning"???, Thanks!

Pierre The Netherl :

Cool Amigo Awsome

fatjud :

awesome, great new site!!

nichkon :

Friends!!! Welcome in new my sites - RarePopRockVinyl Music - «link» Enjoy!

teensoundman :

you have a wonderful side we like county so much we have a requist do you have music from george morgan thanks so much greetings from silke und johny from germany

Guest_2657 :

The Autry Inman collection is wonderful.Thanks .

fatjud :

While i'm thinking of it do you happen to have the bear family Jimmy Martin set.

fatjud :

me 2, watched it as a kid on saturday mornings

Fatboy :

yea, I have always been big with The Smurfs

fatjud :

lol i have a channel for country/bluegras s, one for classic rock, another for Rat Pack (Martin, Sinatra, Davis) music, one for celtic/irish music, another channel for big band/vocal music and the last one is for classic cartoons which i never get enough of.

Fatboy :

I've been sorta re-doing my channels, so I have all of my stuff from tv shows on one channel, one channel for just my favorite artists, and the other for various people/songs

Fatboy :

oh, my bad, see I told you I do dumb things too!!

fatjud :

no i meant my link for my blog, i got the Autry Inman you uploaded and it's much appreciated.

Fatboy :

Alright, I'll try it again

fatjud :

i have some autry inman but as he's a favorite i always want more

fatjud :

link messed up lol, i actually have 6 youtube channels featuring different types of music.

Fatboy :

@ fatjud, you've got a youtube channel don't you?, I've got 3 myself!
<!—kod begin—>
<!—kod end—>
20
march
2013 |
author:
nichkon
views: 597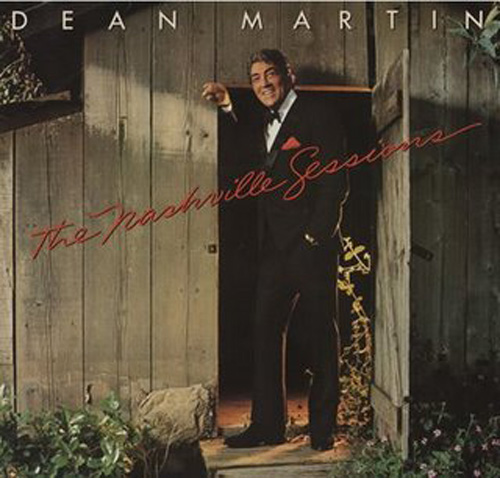 Traсklist:
01 Since I Met You Baby
02 My First Country Song — with Conway Twitty
03 Drinking Champagne
04 Hangin' Around
05 Love Put A Song In My Heart
06 Old Bones
07 Everybody's Had The Blues — with Merle Haggard
08 Don't Give Up On Me
09 In Love Up To My Heart
Bitrate:mp3,160 kbps Size:39 MB
Download
http://dfiles.ru/files/10ezm60am
http://turbobit.net/sl6a9htnkhdr.html
pass nich